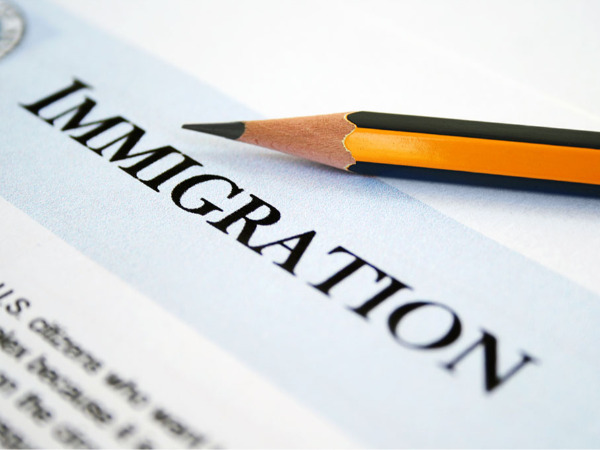 EZ Permit received an enquiry from an English client who we will refer to as Mr. T, requesting advice on the possibility of being able to obtain a permanent Taiwan residency visa to enable him to live in Taiwan.
An interview was set up via Skype in order for Claire at EZ Permit to assess his extensive background and working experience. As a result of the interview Claire suggested that he would most likely be eligible to obtain a Plum Blossom Card. This would enable him to live permanently in Taiwan and if he chose to find employment he would automatically qualify for the issue of a work permit.
Mr. T was happy to send all of the documents regarding his qualifications and working experience to EZ Permit that were needed to support his application. Upon receiving the documents Claire began the task of translating everything into Chinese. This took a great deal of time as Mr. T had worked for over 40 years in the aviation field. This meant that his engineering licences from several different countries and the letters of recommendation from previous employers were extensive.
After Claire had everything prepared she invited Mr. T to come to Taiwan for a meeting and to go through everything contained in his application with him. Mr. T also needed to add his signature to each of the translations and to the formal application form.
Claire had already been in contact with the Taiwan Immigration department to discuss Mr. T's application and had extensive knowledge of the entire process. She also set up a formal meeting with the department and accompanied Mr. T for a preliminary interview the day after he arrived in Taipei.
During the interview Mr. T was asked various questions both on his managerial experience during his career and also on his reasons for choosing Taiwan as his destination to live and possibly work. Mr. T was happy to provide details on both subjects and the result of the interview was very positive, however Mr. T was advised that all applications for the special Plum Blossom Card had to be reviewed by a special committee which met only once every two months and so the processing time for his application was likely to take quite some time.
This proved to be the case as on three consecutive committee meetings one member continued to request further details concerning Mr. T's application. Such information was immediately provided on each request and eventually, with Claire's help, the application was approved and Mr. T was requested to pay a final visit to the Immigration department for the presentation of his Plum Blossom Card.
台灣易簽收到了一名來自英國客戶的電郵詢問 (我們稱其為T先生),他希望台灣易簽能替他評估獲得台灣永久居留證的可能性並提出專業上的建議。
台灣易簽的Claire為了取得他豐富的背景和工作經驗,透過Skype安排了雙方首次訪談。由於這個訪談Claire初步建議他很有可能取得梅花卡申請資格。這將使他除了能夠在台灣永久居住外,如果他選擇找工作,此梅花卡將讓他自動獲得工作許可證的資格。
T先生樂意提供台灣易簽有關他的申請案件需要提供的資格證明和工作經驗所有應備文件。在Claire收到文件後,立即展開將所有文件內容翻譯成中文的任務。因為T先生在航空領域工作了40多年,使得翻譯過程花費了很多的時間。這意味著他來自幾個不同國家的工程執照和以前雇主的推薦信是相當大量的。
終於,Claire完成了一切文件上的準備,並邀請T先生來台灣開會,與他討論梅花卡申請案中所有囊括的事項。此外,T先生還需要在每個翻譯文件和正式的申請表上簽署。
Claire一直與台灣移民署保持聯繫,討論T先生的申請案,並且她對整個流程也充分地熟稔。她還替T先生與移民署設立一個正式會議,並在T先生抵達台北後的第二天陪同他進行了初步訪談。
在訪談中,T先生被詢問了種種的問題,不僅被問及在他職業生涯中的管理經驗,而且也詢問他選擇台灣作為生活和工作的目的地之原因。T先生很樂意回覆兩個主題的細節,並且面談的結果非常樂觀,然而T先生獲悉,特殊的梅花卡申請案均須由專門的審查委員會審核,委員會每兩個月才召開一次會議,所以梅花卡申請案的處理時間可能需要等待相當長的一段時間才會有結果。
關於T先生的申請案,在連續三次審查委員會會議召開過後,仍有其中一名委員持續要求進一步細節。每當提出此類要求,T先生亦立即提供相關資訊,最後在Claire的幫助下,此申請案皇天不負苦心人終於獲得核准了,而T先生被要求最後一次拜訪移民署,則是為了授領屬於他的一份榮耀-梅花卡。