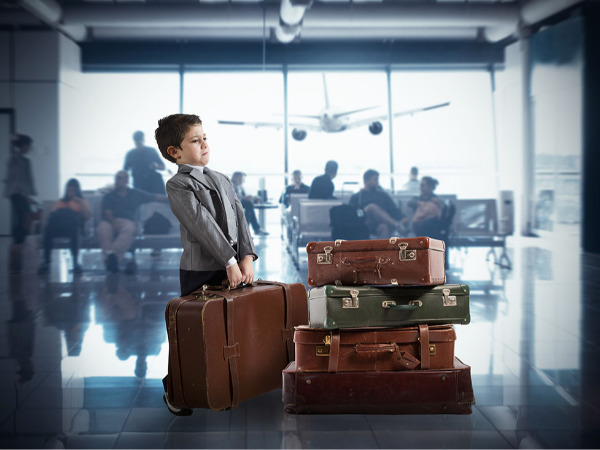 An American gentleman who we will refer to as Mr. S had recently graduated from University and found employment in Taiwan. Mr. S had been successful without any problems in applying for his work permit and ARC cards for himself and his family. The company Mr. S would be working for was located in an area that he and his family were totally unfamiliar with.
As he and his family spoke only in English, EZ Permit provided him with a Realty contact that could speak English who would help him to find suitable accommodation closer to where he worked. They visited quite a number of different places before one was found that satisfied Mr. S's requirements. Then came the task of assisting Mr. S to become familiar with all of the details involved in signing the contract and lease agreement with the property owner. Finally everything was settled and Mr. S and his family were happy to settle into their new home.
An American ABC man, who just graduated, obtained a job offer to work in Taiwan. There are no problems with work permits or visas. Although I live with my family, I want to move out and live near the company because I am away from home. The family is not in English, and foreigners are therefore seeking EZ PERMIT to help find suitable rental house items.
EZ Solutions:
Since EZ PERMIT allocates 5-10% of the case to the EZ Foreign Fund (EZ FUND) for each employer's entrusted case, foreigners who come to Taiwan can enjoy EZ FUND's housing/residential consultation service. After learning about the needs of foreigners renting houses, EZ consultants began to provide information and interfaces on various aspects of renting. Foreigners can gain experience after working on their own for several times even if they have language barriers. The EZ consultant cares about the progress of foreigners looking for a house every week and arranges a one-time accompanying house translation, which is very intimate. Although renting a house does not take a long time to choose carefully, EZ consultants still recommend that it is better to compare 5-10 what you think is the favorite, and it is necessary to watch the house for about one month. Under the strict standards of self, Mr. S finally found the ideal house in the fourth week. The EZ consultant accompanied Mr. S to assist him in communicating with the landlord and completing the signing process.